India not only represents diversity in tradition and culture but it is also popular for the variety of food, spices, and the style of dishes that it offers. Each state has its own popular dishes. Depending on the state you choose, make sure you at least taste that state's famous dish. Some of them are oily while sweet is popular in every state of the country. Street foods are common in Indian places. You will see many Indian streets filled with a variety of food options that to available at cheap value. Besides, these foods are tasty and are sold by vendors and hawkers. Delhi is known for the tasty street foods filled with a variety of Chinese, Indian, and North-East Indian cuisines like bamboo shoot, Naga cuisines, Momos, and many other varieties that are available at a cheap value and taste really good and yummy. Besides, the hygienic condition is properly maintained is the price is also not high.
Indian food is quite popular in the world. It offers a unique style and taste that is filled with a variety of spices that you will not get all across the world. The variety of cuisines is lip-smacking and I am sure you would not resist yourself to eat it. There are so many types of food that are available in different cities and state that it might become confusing for you to choose out of these. Indian along with its amalgamation of cultures is also known for providing us with a variety of amalgamation of food styles too. Some state is known for providing authentic food while some would be completely new that you will discover. Read on further for the details about the Top 10 best Indian food destinations that you must visit and enjoy the taste of.
10 Best Foodie Cities in India
1. New Delhi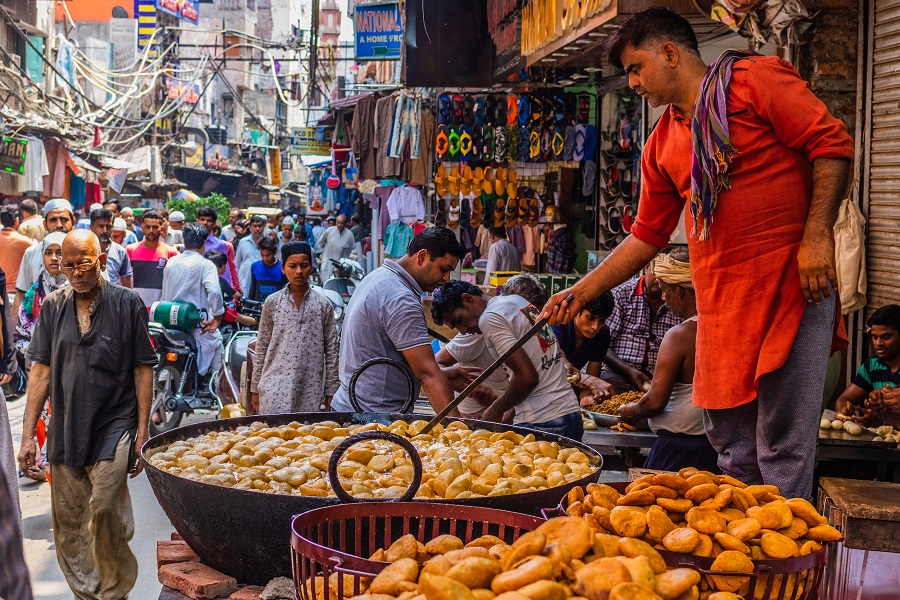 Though it's the capital of India, the city is known for providing a variety of food especially North Indian dishes that are mouthwatering. These dishes are available at a cheaper value and are good to taste. You must try out the fresh chat, chicken, and lentils or vegetables topped with yogurt which is the specialty of the place. Look out for the most budget hotel and enjoy different tongue twister dishes.
2. Mumbai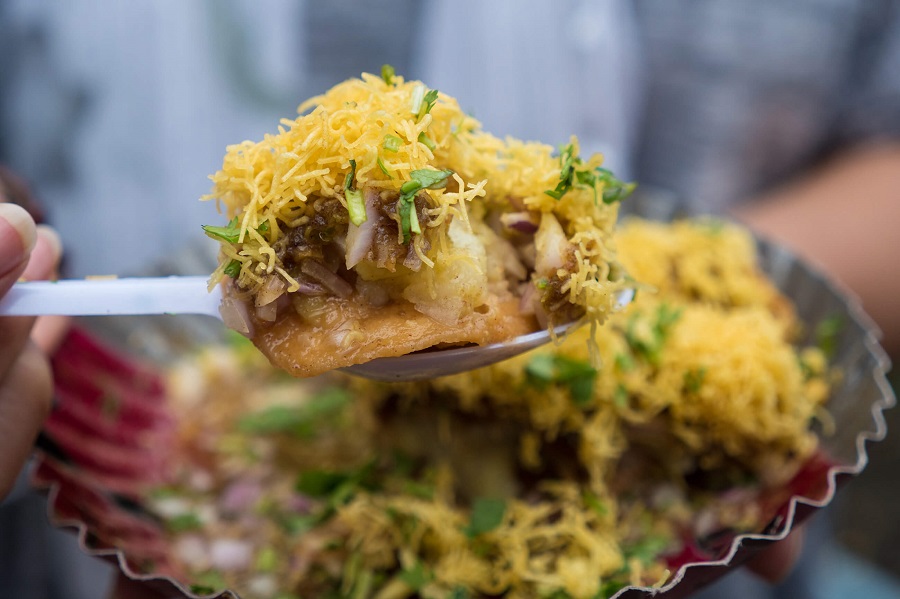 Located in Maharashtra, this city is the financial hub of India. There are many celebrities and politicians who stay here. Being the heart of India, this city is also known for the variety of food dishes that it offers. Food that you must taste here are Vegetables, Vaadapaav, Bhelpuri, and nuts. Besides, there are many other regional cuisines that you will surely enjoy. There is food available for a non-veg lover too. Look for the popular restaurants here and plan to visit the city for food purposes once.
3. Hyderabad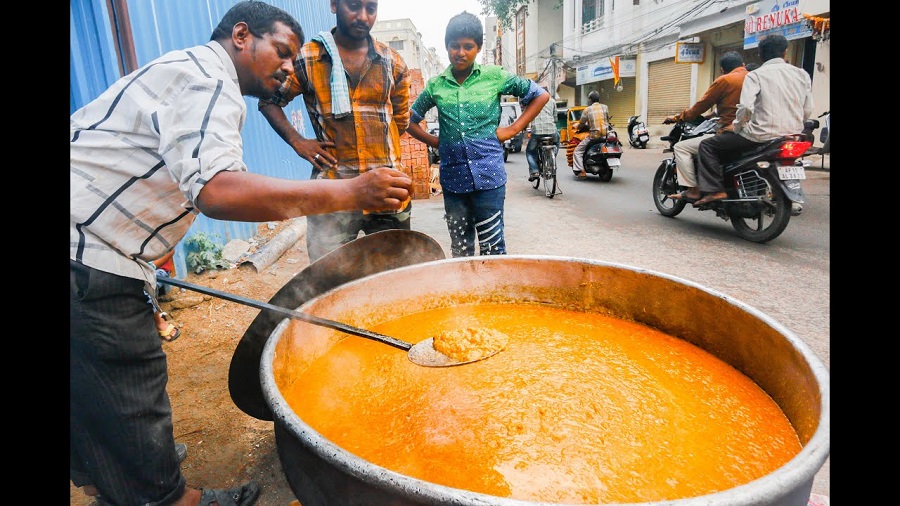 This city is said to be the royal city where many Mughal emperors use to live. Along with culinary traditions, the city offers the most authentic Turkish, Arabic, and of course Mughlai cuisines. Food like aromatic Biryani made with lamb, fragrant Basmati rice, chicken, etc., will surely satisfy your taste buds. After you have your meal don't forget to try out double-Ka-Meetha which is a sweet bread pudding.
4. Jaipur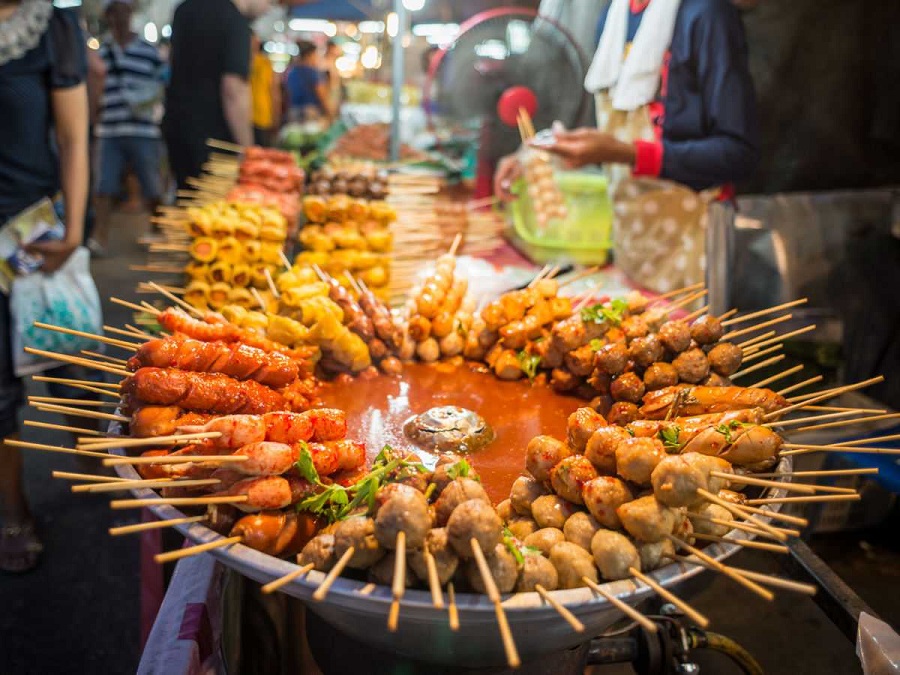 It is also known as the pink city. The place is known for providing yummy cuisines that signify Rajasthani royalty. Earthy dishes like Churma, Dal Bhatti, and Chapatis are quite popular here. If you are a sweet lover don't forget to taste Mishri Mawa which is made from sugar and milk.
5. Kochi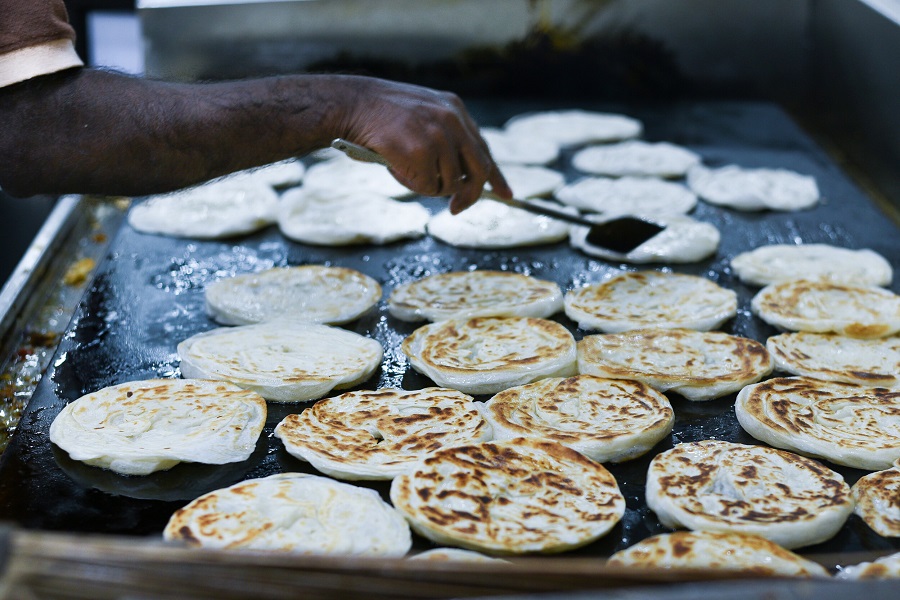 If you love spicy food and looking forward to enjoying the real taste of Indian dishes then visit Kochi. It is an ideal destination for people who love spicy dishes. It is served with spices, and tamarind and is served on a banana leaf. This is one specialty here that attracts many foreign people. Besides, there are many fruits which are grown here that you must taste. Enjoy the freshness of bananas and coconut water that will contrast with the sizzling food.
6. Kolkata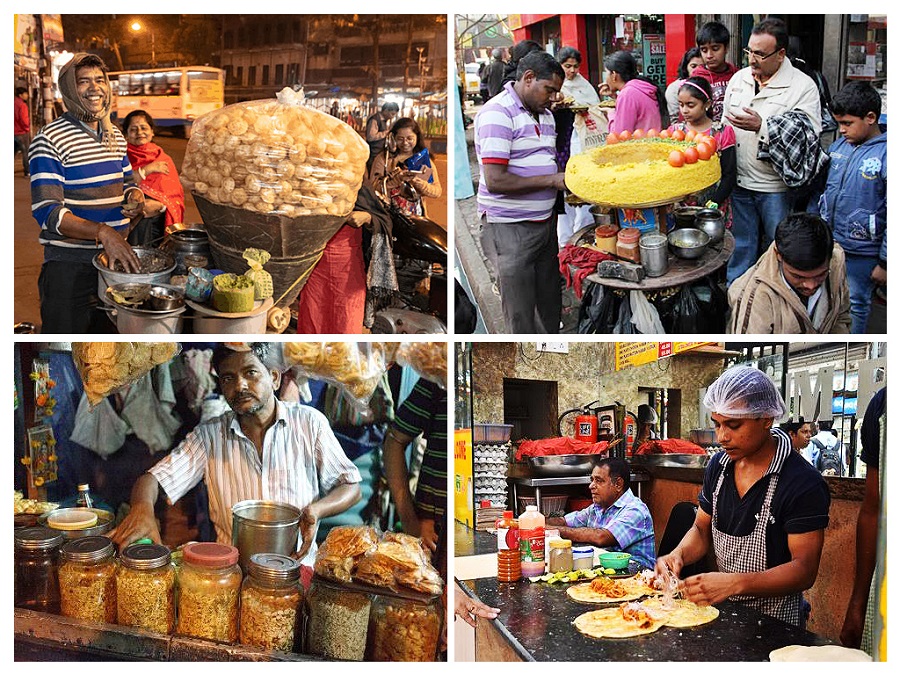 Also known as the city of joy, this place is another great Indian destination where you can enjoy a variety of food dishes of the finest quality. Rasgulla, traditional Bengali fare, spicy fish curries, and an authentic dash of mustard paste are some of the popular must-try food here.
7. Goa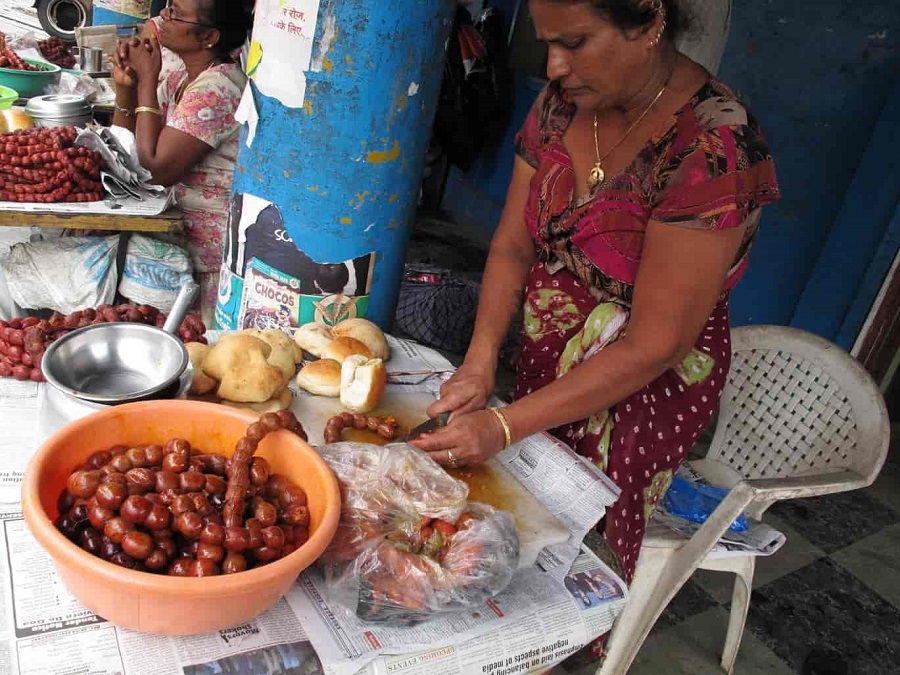 This place is known for providing a variety of seafood and amazing spicy dishes that you will surely not feel like missing out on. Those who are non-veg lovers will feel it is heaven to visit the place. Fish curries like a shark, pomfret, and Kingfish are on the top list of local delicacies. Besides, don't forget to try out chicken curries and an amazing variety of regional vegetarian thalis
8. Bangalore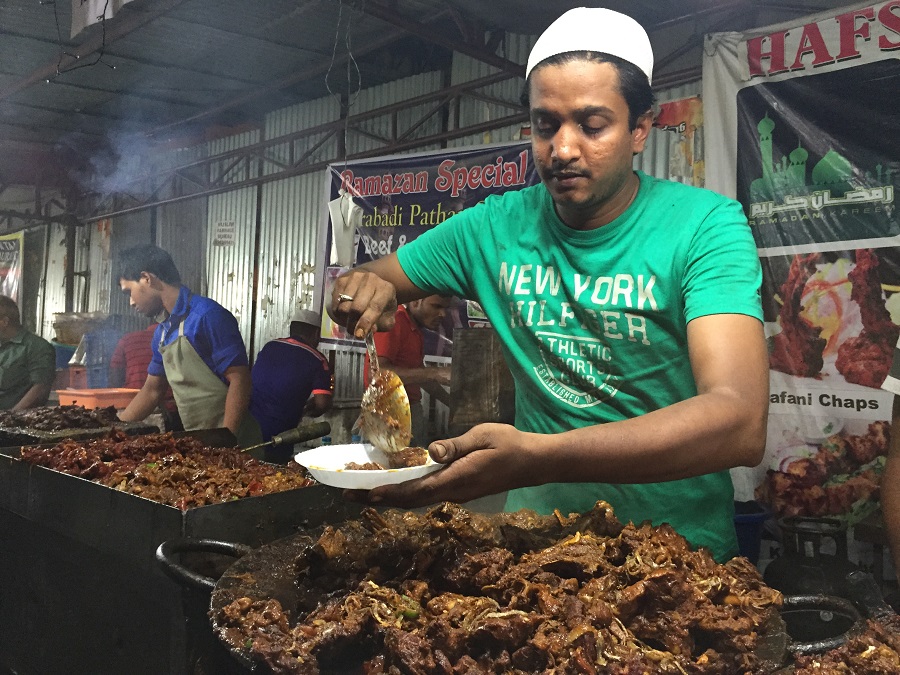 This city is popular for providing the Udupi cuisine. The city offers a variety of south Indian dishes and is extremely tasty. These cuisines are different than north Indian and Chinese food and match up with the diverse population. It is considered the top popular cuisine other than Chines and Afghan cuisine.
9. Pune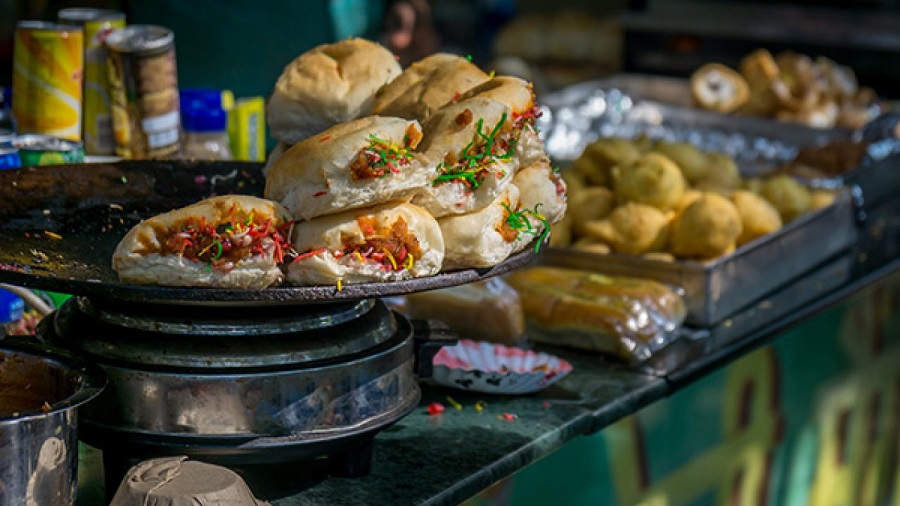 The city is known for Maharashtrian dishes. Vada Pav, Bhakarwadi (a pastry rolled with some spices and tamarind). You should also try out Misal Pav and Kacchi Dabeli which are quite popular.
10. Chandigarh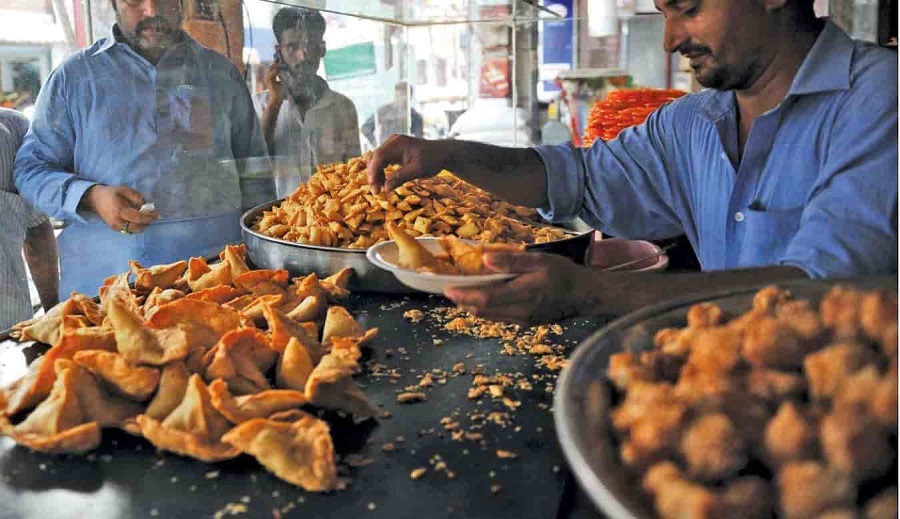 You must try the staple food which is offered in this country. It consists of paranthas, wheat-based rotis, and Nan along with the excess use of cream and butter, so for people who are diet conscious, this place is surely not right for you. For all the food lovers, Chandigarh cuisine would be a unique dish to taste, the basic ingredients that are usually used are spices, onion, ginger, and tomatoes. The food is prepared in earthen Tandoors. Other than this Punjab-di-Lassi is something that you should never give a miss.
Ahhh! I know it can be quite confusing for you to choose the must-see best destinations in India where you can enjoy food. Try to visit the above-mentioned cities. I am sure you cannot restrict yourself to tasting different food variety that is being offered here that too at a great value with the finest quality. Enjoy the awesome dishes in this amazing yet incredible country called INDIA!